Introducing our newest feature for your company, USERS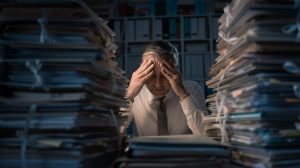 This addition to our TracFax toolset gives Administrators of the account the ability to manage their staff and teams in a single place.  You are now able to manage your staff's property permission, property access, groups, and outside contacts.  Easily handle all of your staffing and contact management from one place.
Manage each type of User separately
The "Staff" section of Users allows you to manage each of your team members and how they interact with the Platform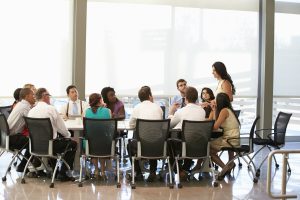 The "Staff" section of Users has three parts; Basic, Detailed, and Permissions.  Basic allows an administrator to add new and delete past team members, manage their contact information, and include employee photos.  The Detailed portion goes further into depth on the individual employee.  This section currently includes Compensation and Certifications so you are able to update their hourly pay rates and include badges for skills and certifications.  The Permissions section shows which properties the individual team member has been assigned to and what their permission access is on that property.  You are also able to grant access to a specific property and remove access to a property.
"Groups" is designed to allow you to set up teams and quickly assign a team to complete a task or project.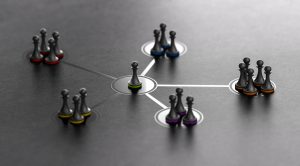 When a new project is ready to be assigned, rather than calling around and setting up a team, you know who is available and who is already been assigned a project or task.  Just select an empty team and get them scheduled and on their way to the next project.   Want to assign an entire department to a project or just a few people, Groups is the tool to get things moving quickly!
3rd Party "Contacts" are your Vendors, your Clients, and anyone outside of your business umbrella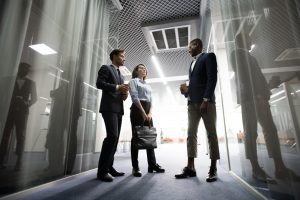 These are probably one of the biggest headaches when it comes to sharing information.  TracFax has worked to reduce your stress when it comes to "who sees what."  Our new "Contacts" page lets you manage who you have granted access to for which properties.  Does an auditor need access to view a project for quality control, or does your banker want to see the progress of the new build, maybe you are completing a project as a GC and need to share your final work with your client.  You can manage which properties they have been given access to, what there permissions are to view and see when they last accessed the property too.

All three of these great tools work together to help you manage all of your platform users from your inside staff to 3rd party contacts.  We look forward to working with you to implement these tools into your company very soon.  Please reach out via chat or at support@tracfax.com to set up an appointment to learn more.